Robsters.com 2021
Robsters Entertainment 2021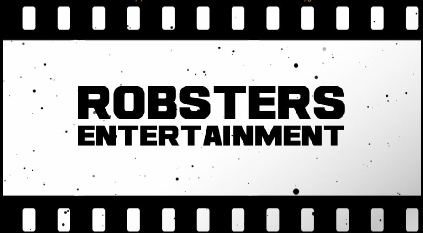 1ST Production Year (2004)
Apparition House
Hey That's My Coat
2ND Production Year (2005)
280307
Brad & Tad
3RD Production Year (2006)
Ninja Duel of Fate
Robsters TV
Hangman
Lost Spoof
4TH Production Year (2007)
Clown
Lost In Bournemouth
Scarecrow
5TH Production Year (2008)
Alien of 2012
Nightmare of the Clown
Evil Eye
6TH Production Year (2009)
Blood Love
Revelations 13:18
Richard Steel
Grand Piano
Clown Vs Scarecrow
7TH Production Year (2010)
Bournemouth Blackout
Alien Awakening
Mystical Coast
8TH Production Year (2011)
Richard Steel 2
Decay
9/11
9TH Production Year (2012)
Tommy & Eugene
Richard Steel 3
Tommy & Eugene episode 2
Tommy & Eugene episode 3
10TH Production Year (2013)
The Interview
Haunted
Box
2016
Spooky Forest
2017
The Mysterious Box
2018
2019
2021
Stay Tuned
Welcome to the Robsters Entertainment exclusive website. This site was designed to present all the short films that myself and others have produced since 2004 to 2021.
On this site you will find all the short films ever created along with the extras and special editions released over the years
Check back often for more updates to the old films…Also be sure to check out my latest 2019 short film titled "Pandora" more to come in 2021.